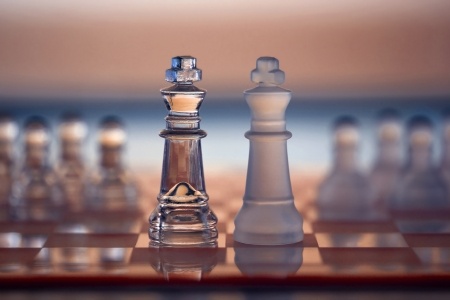 Find yourself in major disagreements with your corporate business "partner" or fellow shareholder? At an impasse? Worried that your business "partner" may be abusing or even betraying the corporation? Can't find a way to talk about the disagreements or concerns, much less resolve them?
Court-ordered dissolution of your corporation may be where you are headed.
In an earlier blog I described how statutory, court-ordered appointment of an impartial provisional director has for decades been unavailable to deadlocked boards of "garden variety" Georgia profit corporations. (But it is expressly available for both Georgia non-profit corporations and for the relatively few Georgia "statutory close corporations"1.) Now it is time to discuss a remedy for corporate stalemate that is simple, powerful, and clearly laid out.
It is called judicial dissolution.
Under the Georgia Code2, shareholders of Georgia profit corporations can achieve judicial dissolution if they can show any of the following in the alternative (as paraphrased), and only two of which rest on impasse:
The directors are deadlocked in management of corporate affairs, the shareholders can't break it, and irreparable corporate injury is threatened or being suffered or the corporation's business and affairs can no longer be conducted to the advantage of the shareholders generally, because of the deadlock;
Illegal or fraudulent acts (past, present or threatened) by directors or others controlling operations or management, with at least 20% of all outstanding shares petitioning;
Deadlocked shareholders have failed for two (2) consecutive annual meetings to elect successors to directors with expired terms; or
Corporate assets are being misapplied or wasted.
The distressed shareholder(s) petitioning the Superior Court naturally bears the burden of proving one or more of these four alternate grounds by a standard of "more likely than not". And because dissolution's consequences, both intended and not, are so far reaching, the mere filing of a petition based on these grounds may be enough to at least start discussions among quarreling shareholders. In these settings one party inevitably has more to lose than the others, turning on the facts. With the corporation's destruction waiting in the wings, that means power.
The power to appoint a provisional director for a Georgia business corporation may be implied, however, as part of a court's general equitable powers. ↩
O.C.G.A. §14-2-1430. By contrast, in the case of Georgia limited liability companies (LLC's), the standard is different, simpler and broader: "On application by or for a member, the court may decree dissolution of a limited liability company whenever it is not reasonably practicable to carry on the business in conformity with the Articles of Organization or a written Operating Agreement. (emphasis added). ↩