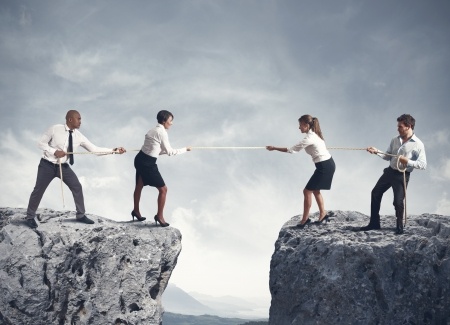 Business split-ups are often among the hardest experiences that an entrepreneur can go through. Board deadlocks often precede split-ups.
A number of states' laws have provided for what are known as "provisional directors" in case of Board deadlock. Woe to the corporation with an even number of Board members! A provisional director is an independent, neutral third party – a "voice of reason" — who is willing to become the swing vote on an otherwise deadlocked Board. Like an arbitrator and mediator combined into one. The idea was and is that the cool head of a Good Samaritan could lead the Board through the crisis, and with a subtext that sometimes the mere threat of adding a provisional director leads to negotiation and compromise.
Several decades ago, the Georgia legislature eliminated this express provision from the Georgia Business Corporations Code (as to standard, plain vanilla profit corporations). It remains expressly available, however, to "statutory close corporations" and non-profit corporations in Georgia
Why is this remedy not expressly available to run of the mill Georgia business corporations? The reality was that while the provision seemed noble, it was impractical – because few cool heads would "step into the crossfire" of a deadlocked Board. As a result, parties who find themselves at impasse in a Georgia profit corporation that is not a "statutory close corporation" may persuade a court to appoint a provisional director through its general equitable powers, as an attractive alternative to destroying the corporation. Failing that, deadlocked parties must consider other options, including the Draconian one of judicial dissolution, which is a separate subject.